We are elated to be entering into the fall months with you all by our side, and we cannot wait to see what the second half of the year will bring. As we steer away from Labor Day and enter the Halloween season, we look forward to ample opportunities for fun, snuggly, and picturesque autumnal experiences with all of your pets!

We have appreciated the patience and understanding that we have received from everyone as we have implemented plenty of exciting new changes and worked towards opening our second location. As always, we welcome any feedback that you would like to share with us so that we can continue to make improvements and provide you with the best possible service!

As a reminder, our lobby is still closed and will remain so until further notice, so we ask that you please continue to wait outside for assistance from our staff. Sadly, COVID-19 has been impacting many of our staff members recently, and we want to do everything possible to help keep all of our clients and our team safe and healthy. If you are dropping your pet off for their boarding stay or picking them up, please park your vehicle and approach the podium in front of our building for assistance from our staff. If you are dropping your pup off or picking up from daycare or grooming, please continue to pull into one of the two lanes beneath the porte cochere and wait for assistance from our staff. A bell alerts us when you pull up, and we will be with you as soon as possible.

With the weather cooling and everyone returning to their normal work and school routines, we expect our boarding numbers to decrease in the coming weeks. Since this means that we will have more resting spaces available, our capacity for single day daycare spots will expand a bit (our daycare classes are currently at capacity). We will only have a limited number of spots available Monday, Tuesdays, and Wednesdays per our usual capacity regulations, so please reach out to our Client Care Team at chapelhill@greenbeaglelodge.com as soon as possible to reserve individual days of daycare during the next few months. If you would like more information, you are always welcome to email us or give us a call at (919) 929-7387.
What Is Our Pet Care Warranty and What Does It Cover?
Earlier in the year, we began to include a Pet Care Warranty in our regular daycare and boarding rates in order to help cover the cost of any unexpected veterinary care that your pets may require during their visits. This warranty comes at no additional cost to you and can be used to cover any accidents or injuries that your pet may experience while at the Lodge. It cannot be used to cover any pre-existing conditions, any age-related and breed-specific conditions, or any common, highly contagious illnesses. You can find more details about the extent of this coverage and the policies pertaining to our Pet Care Warranty in our Lodging, Daycare, and Grooming Service Agreements on your Owner Portal. We hope that this warranty has given you greater peace of mind when entrusting your pets to our care, and our Client Care Team will be more than happy to answer any questions that you may have if you send an email to chapelhill@greenbeaglelodge.com.
Please Remember Your Pup's Daycare Collar
We would like to encourage our clients to please make sure that their pups always arrive for daycare classes wearing their designated collars. Similar to dropping a child off at school, your dog should come prepared for their day away from home! It is much simpler not only for our staff, but also for your pup. When they are wearing the appropriate name tag at drop off, we can swiftly and safely whisk them away to join their classmates. If you do not have a daycare collar that is labeled with your pup's first and last name (along with their class name), then please reach out to our Client Care Team so that we can get your pup on the right track.

There are two important points that factor into the necessity for reusable collars:
1. We strive to follow green practices and to limit our contribution of waste as much as possible. We also want to significantly reduce the amount of paper that we use each day by minimizing, and hopefully eliminating, the need to make temporary daycare collars.
2. It is a major safety issue to have multiple dogs waiting in our lobby. To reduce overstimulation, anxiety, and incidents of leash reactivity, we must ensure that dogs are not crowding our lobby area while their temporary collar is being made.

Once we have ensured that all of our clients have received their appropriate collars, we will implement a $5 temporary collar fee each time a dog does not arrive at daycare in their "uniform". If you arrive and your pup is not wearing their designated daycare collar, you will be asked to park your vehicle and wait until we can make them a temporary collar for the day and bring it out to you to ensure our lobby maintains a swift traffic flow for the safety of all guests. Please let our client care team know if you need a second daycare collar to be made for your dog as we know multiple cars may drop off your pup! (We recommend leaving the collar in your car!).

We would like to remind those of you that are enrolled in daycare classes, that your pup does not have to wear their daycare collar if they are coming in for a boarding reservation. When your doggie boards with us, we make them a boarding collar. This way we all know they are specifically here for boarding and not daycare.
Boarding Soon? Drop Off by 5 PM and Review Our Medication Policy
The busy summer travel season may be winding down, but we look forward to having many of your pets join us for boarding stays this fall!

If your pup will be lodging with us soon, we would like to encourage you to please drop them off by 5 PM on their check-in date. Arriving by 5 PM will ensure that your pup has ample time to begin comfortably adjusting to their accommodations before settling down for the night, as well as plenty of additional potty breaks and the opportunity to play outside. We also ask that you please feed your pup their evening meal and administer their medication if you do need to drop them off after 5 PM. We want all of our canine guests to feel as relaxed as possible by the time our Pet Care Team leaves for the night. Checking your pup in by 5 PM gives our staff more time to identify and alleviate any anxiety that your pup may experience when they first arrive.

We would also like to remind all of our clients that we will not administer any medications or supplements that are not in their original containers with a completed Medication and Supplement Form. This is the legal requirement that we must abide by per the North Carolina Department of Agriculture's Animal Welfare Act, and we reserve the right to refuse any medications or supplements that do not meet the standards above.
Looking for a Training Class?
We wanted to offer another friendly reminder to our clients about the upcoming round of group training classes that we will be offering here at the Lodge! Starting next week, we will begin three sequential classes, each 1-2 days apart for maximum flexibility. We encourage you to register soon, as there are between 3-4 spaces left in each class. If you are interested, please contact our training department at training_ch@greenbeaglelodge.com.

The dates for each class are as listed below:
Beginner: September 19th-October 24th (Mondays)
Intermediate: September 20th-October 25th (Tuesdays)
Puppy: September 22nd-October 27th (Thursdays)
Meet Matt Francis, Our Lodge Liaison (and Jeep)!
If you check our Facebook and other social media pages every day, then you are familiar with all of the funny, adorable, and heartwarming photos that we share of our guests, but we would now like to turn the camera around and introduce you to the very talented person behind so many of our wonderful pictures!

Matt Francis, our Lodge Liaison, joined our family back in 2018, and one year later, he began to apply all of the knowledge and experience that he had gained while caring for our canine guests towards capturing and sharing their experiences with our clients through photos, email updates, and assessment reports. As a child, he was keen to learn as much as possible about dogs, from breed characteristics to canine behaviors and wellness, and assisting his mother in her work as a professional dog walker and pet sitter introduced him to the fundamentals of pet care early in his life. Combining this extensive knowledge with his skills as an artist and photographer, he has been able to provide an entertaining and informative window into the experiences of our guests, and he has enjoyed helping all of our new pack members learn about the many pups and kitties that he has formed close connections with over the past four years. Of course, he never goes anywhere without his adorable personal assistant and canine companion, Jeep the border collie, and though she may not be officially employed here, she loves getting to welcome all newcomers and playing nicely with the other pups as part of her special job (she's our fun and fabulous four-legged liaison)! Matt loves getting to know every single guest that comes through our doors and their humans, and his favorite part of working as a liaison is helping to make you and your pets truly feel like family here with us. We are so thankful to Matt for being an invaluable member of our team and sharing his care, knowledge, conscientiousness, and artistic talents with us, and if you have never visited our social media pages, you are really in for a treat!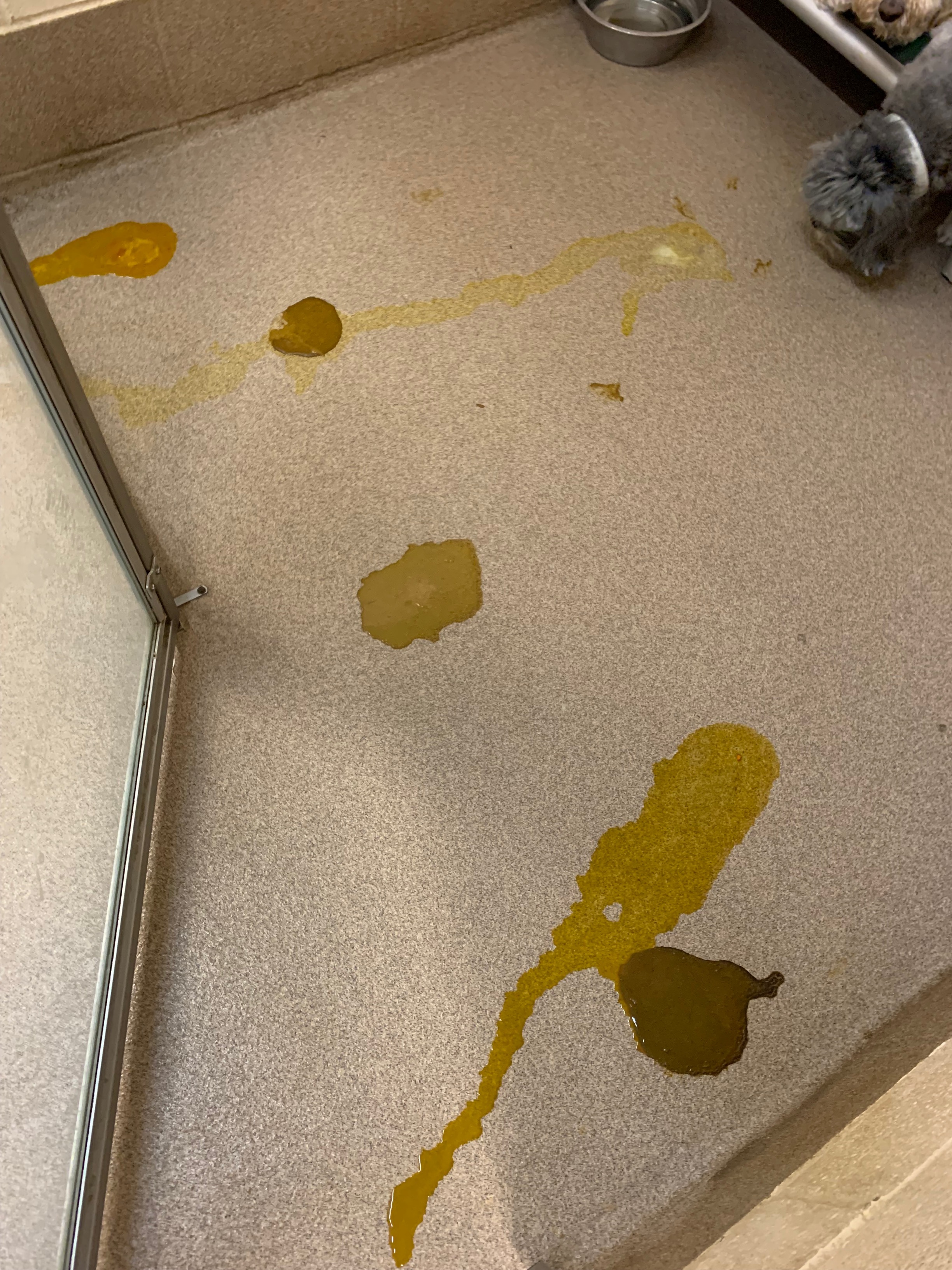 An Update on Our Chatham Park Location
In spite of some unforeseen delays, we are still hard at work preparing our Chatham Park location in Pittsboro for opening later this year. We have deeply appreciated your patience throughout this process and will continue to share updates with you in our newsletter, and we are really looking forward to welcoming you and your pets through our doors at Chatham Park in the near future!

Thank you for entrusting your wonderful pets to our care this busy summer, and we are very excited to have them back for many more boarding, daycare, grooming, and training visits as the weather starts to cool!